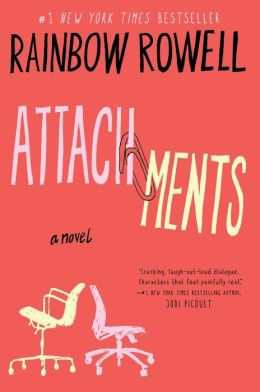 As promised in my review of Fangirl, I wanted to review all three of Rainbow Rowell's books to date before I got into Landline. I'm a bad fan, because I didn't even know Attachments existed up until two months ago.
No, seriously. I thought she only wrote two books. What does My Internal Mugatu think?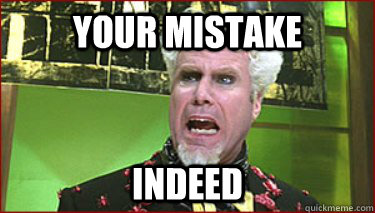 Attachments starts you off thinking it's an epistolary – a whole book told in scathing, snarky, hilarious emails. Then, it shakes you right up. It's two stories; the editors in the emails, Beth and Jennifer, and Lincoln the man who reads them as part of his job. He's the IT tech for their newspaper, and he's been assigned to monitor emails, as part of the overnight shift. His job isn't so much a job, as it is spinning his wheels and killing time. The emails pop up because they get flagged by the filter, and it's his job to report them.
But he doesn't. Again and again, he lets them slide – and you honestly can't blame him. You either wish you had friends like them, or you pump your fist because you and your friends are like that all the time.
And then, he begins to fall for one of them. That's when it turns from snarky and delightful to gripping and insightful.
Attachments shows a love story book lovers have known for ages; the one of falling for a person's clever words and mind before ever meeting them. Rainbow complicates it wonderfully by having it be the IT guy, Lincoln, an unrealized man who's forced to acknowledge these letters, who's torn between the responsibilities of his shitty job and the burgeoning affection he has for one of the editors, as well as the inadequacies of his own life.
It's funny, it's smart, it rides the razor's edge with Lincoln's situation and his responsibilities, and it's one of those books that find themselves in a different place than they started.
4.5/5
Liked the review? Buy the book at the skinnamarinky-linky-link below!